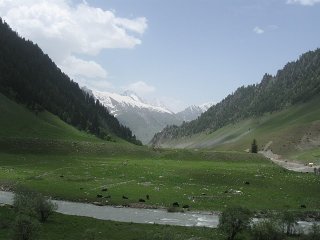 India has all colours of nature, from snow-dusted mountains, scorching deserts to sun-washed beaches, along with a lot of religeous, culturural and language diversity,  tranquil temples, colourful festivals, it is hardly surprising that India is the world's most multidimensional region.
This website is for travellers looking forward to travel to popular tourist destinations in  India.  The website has  precise and up to date and relevant information required by the tourists in this regard.
Not being too big, the site is focused on information required for travelling to these destinations like distance, road maps, travel time, facilities available, bus time tables, enquiry and booking numbers and contacts, railway time tables and more.
Travel tips for a comfortable journey and a short write-up on the destination is also provided so that the travellers do not miss anything in this.
If you find any discrepancy or any other mistake please  feel free to contact us. We will be more than happy to rectify the errors to your satisfaction.